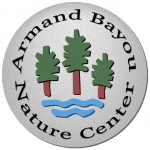 For over forty years Armand Bayou Nature Center has been a leader in habitat restoration. Join us for a behind the scenes adventure of their wildlife treasures. This tour will deepen your appreciation for the richness of life that exists right here next to the fourth largest city in the country.
Colonial nesting water birds occur along the length of the Texas coast.  Every spring and summer these birds gather to raise their young, typically on nesting islands or within wetlands. Herons, egrets, ibis, spoonbills and anhingas are some of the birds which congregate to reproduce.  Several of these bird species are declining in the Galveston Bay area.  Research indicates that this decline is attributed in part to loss of nesting habitat.
In 2008 a new nesting colony or "rookery" was established at Armand Bayou Nature Center.  Since its establishment the number of nests has increased significantly.  This nesting behavior concentrates some of the most beautiful and elegant of Texas birds which display courtship, nest construction, territorial protection, chick feeding, and fledgling behaviors all within this vertical city of birds.
Join us for an introduction to this unusual bird phenomenon.
This is a meet-at-site trip. We will meet at ABNC for this trip. Driving directions will be emailed prior to the trip.
Bring: water, sunscreen, bug spray, lawn chair, water/rubber boots (optional) for short adventure hike.
To learn more about Armand Bayou, click here.