RAPTORS UNCORKED!
Presented by Coldwell Banker TGRE
Raptors Uncorked: $85
Venue: 1859 Ashton Villa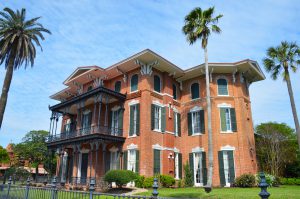 If you'd love to have a personal Raptor Experience with a touch of history, this one-of-a-kind wildlife celebration is for you! Raptors Uncorked is returning to the historic 1859 Ashton Villa on Broadway. Built by James M. Brown, Ashton Villa was the first house to be built on Broadway Boulevard and the first mansion to be built on the island. Surviving the Great Storm of 1900, the house was opened to the public in 1974, but is no longer available for public tours. Raptors Uncorked registrants, however, are once again being offered access to the house for docent guided tours starting at 5:30p.m. prior to dinner.
Back by popular demand, a few lucky audience members will have an opportunity of a lifetime to participate in the show (names will be drawn at the event – it could be YOURS!). We are also bringing back our VIP experience, see below for more information.
After you've worked up an appetite you can enjoy a delicious dinner catered by Chopin Mon Ami. Red and white wine will be served, in keeping with our "uncorked" tradition.
Don't miss out on an evening that is sure to overflow with fun and spontaneity, thanks to the unpredictable combination of live birds, and a live audience!
Raptors Uncorked + VIP Experience: $150
VIP Experience SOLD OUT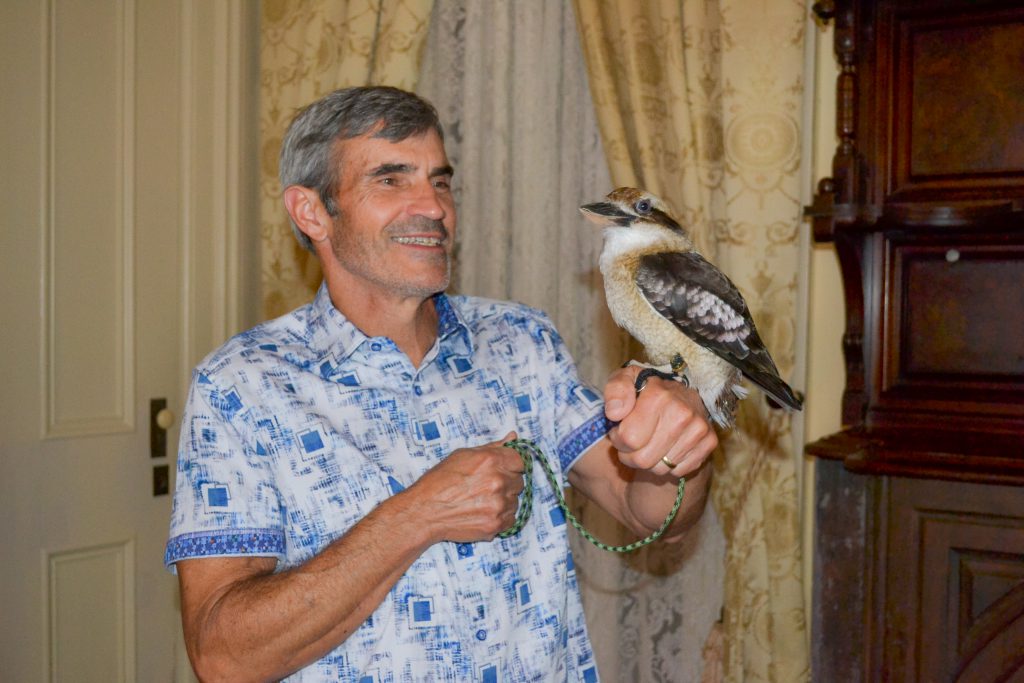 Start your evening off as a VIP! For the second year, Raptors Uncorked is offering an exclusive VIP Raptor Experience. This experience will put you up close and personal with the birds as you get a behind the scenes encounter with Sky Kings Falconry. This VIP experience will take place from 4:30 p.m. to 5:30 p.m. and will guarantee you the opportunity to interact with select birds. Tickets for this event also include the dinner. Grab your spot before they are all gone!
Interested in becoming a 2023 Raptors Uncorked Sponsor? Click below to learn more
Thanks to our Sponsors!
2023 Corporate Sponsors
2023 Individual Sponsors
Bald Eagle Sponsors $1,000
Peregrine Falcon Sponsors $250