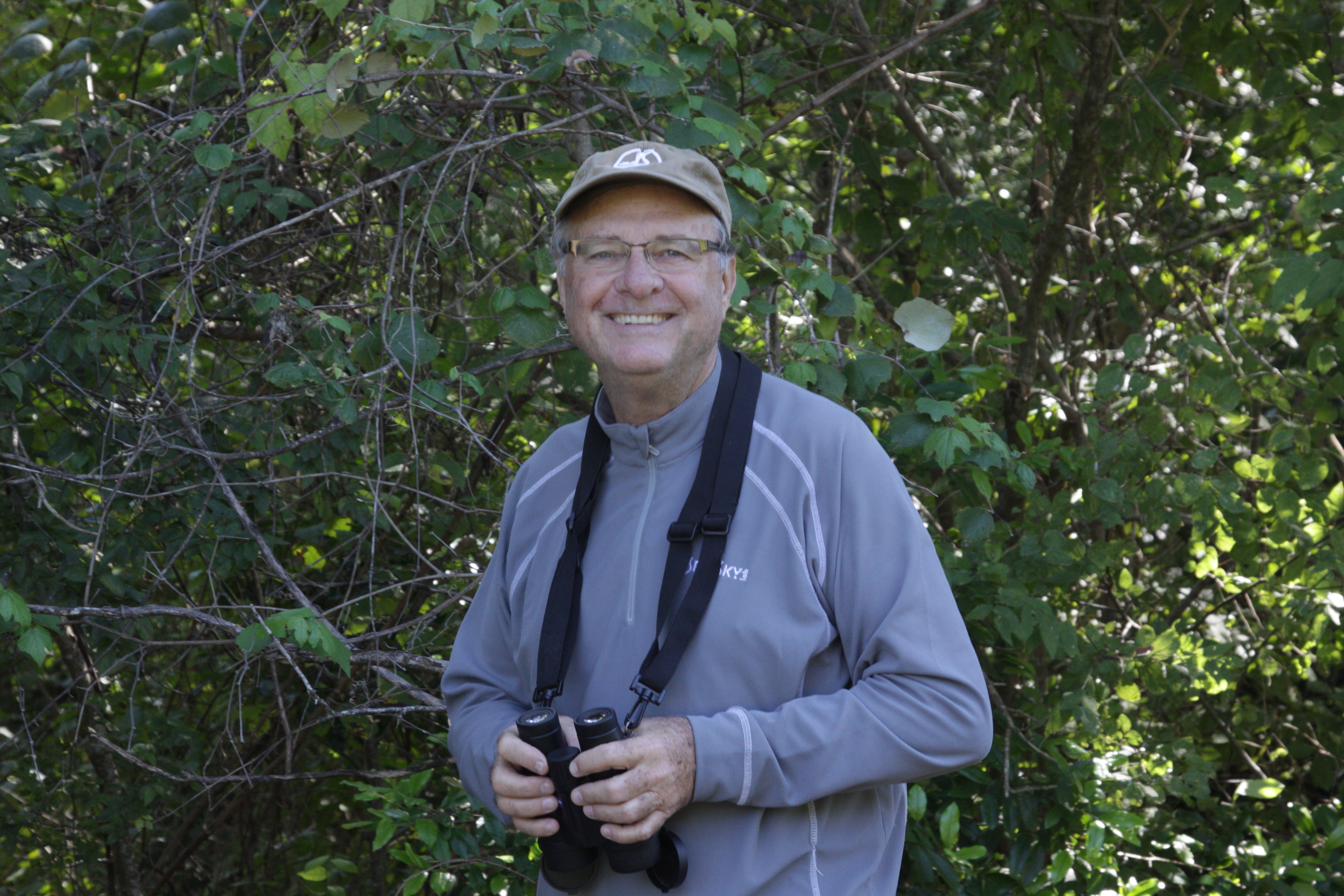 Glenn leads natural history and birding tours with GOBirding Ecotours to the hottest birding locations in the U.S., exotic locales such as the Galapagos Islands, the Amazon Rainforest, Ecuador, Costa Rica, and Honduras.  His tours include aspects of the culture, ecology and natural history of the region.
Glenn's classes at Rice University's Glasscock School of Continuing Studies encompass the identification of birds, gardening for birds, butterflies and pollinators, sustainable landscaping, native plants and other nature related subjects. At Houston Audubon his classes focus on the identification of the many birds found in Texas. Glenn  has completed the Master Naturalist course and gives classes for the program.
He has served on the board of Houston Audubon as Vice President of Education and as President of both the Houston Chapter and the statewide organization of the Native Plant Society of Texas. He co-founded Wildscapes Workshops, an event that for twenty years has celebrated the importance of native plants, pollinators, and birds.
Glenn has led field trips and/or given presentations for the Texas Ornithological Society, Houston Audubon, Rio Grande Valley Birding Festival, Galveston FeatherFest, Rockport HummerBird Festival, the Native Plant Society of Texas, WildScapes Workshops, the Katy Prairie Conservancy, Houston Arboretum, and others.
Glenn grew up on a farm and was fascinated by birds, snakes, plants, and insects he found while roaming the fields and forest. In college he fell in love with Philosophy which suited his passion for learning. Additionally, Glenn enjoys food, chocolate, photography, and reading. Contact Glenn at h.glenn.olsen@gmail.com or 832-517-2478.