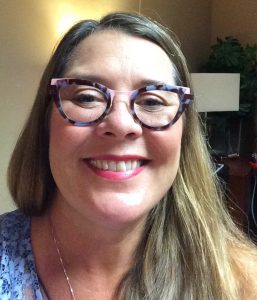 Karla Klay is the founding director of Artist Boat.  She has over 25+ years of experience in arts and environmental education, eco-tourism and public engagement in coastal experiences, and development of programs to teach students and members of the public about coastal and marine ecology along with actions that result in improved environmental quality.  Artist Boat was incorporated as a 501(c)(3) in 2003 to provide fun and inspiring unique coastal experiences to people of all ages through art, science, and conservation. Since inception over 160,000+ participants have engaged in Artist Boat's unique Eco-Art Programs each receiving a minimum of 4 hours of hands-on, place-based, and experiential learning formed in the context of marine ecosystems and coastal margins of the Texas coast. The staff of experts delivering programming and stewarding conserved land has grown from 2 – 13 in fourteen years.  Over the past 15 years over $11.5 million dollars has been awarded through Karla's leadership to conserve 669 acres of land on west Galveston Island forming the Coastal Heritage Preserve.
Through her leadership 160,000 underserved youth and members of the public have paddled our estuary, restored 53+ acres of coastal habitats, created public art interpreting coastal ecosystems on 50 campuses and the Galveston Seawall, conserved 690+ acres of land, and created habitats on eight campuses.  Participants are empowered to educate others, trained to conserve or restore natural resources, and changed to protect the biodiversity of our Gulf.
Raised in the Florida Keys by parents who developed the technology to ship live sharks all over the world to large educational aquariums and with neighbors for dolphins of the Dolphin Research Center she has a unique childhood with sharks in the backyard and dolphins as childhood playmates.  This shaped an individual that has an extreme love of coastal margins, the marine environment, and the Gulf.  Recent events have shaped a "leader" working in environmental education that is deeply concerned with preserving coastal ecosystems that will create a more resilient coastal environment for citizens and wildlife.  Karla proudly served on City of Galveston Hurricane Ike Long-Term Recovery Committee.  Two of the recovery projects approved by the City adopted by Artist Boat are to acquire and preserve 600+ acres on the west end of Galveston Island (Coastal Heritage Preserve) and to restore ecosystems from the beach to the bay damaged by Ike (Habitat Restoration Adventure).
Karla Klay holds a Bachelor of Fine Arts from Southern Methodist University and a Bachelor of Science from Texas A&M University in Marine Biology. She completed the Yale Conservation Finance Course on scholarship in 2011. She completed the Rice University Leadership Institute for Nonprofit Executives in 2013. Karla was selected by the National Audubon Society in 2012 as a national leader receiving the TogetherGreen National Leaders Fellowship Award for her role in conservation on the Gulf coast. And was awarded the Gulf Guardian Award in 2013 by the EPA Gulf of Mexico Program for her contribution to the Gulf of Mexico communities in the field of environmental and place-based learning.  Karla has also served on the Galveston Park Board of Trustees Beach Maintenance Advisory Committee, Tourism Development Advisory Committee, and the East End Lagoon Committee; the Flower Gardens National Marine Sanctuary Advisory Council, and the City of Galveston Arts Commission.