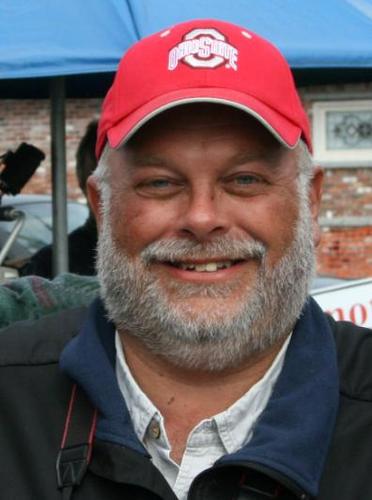 I have been birding since…umm…well I can't remember because I was too young. I do not remember getting my first pair of binoculars or my first birding trip with my dad. It was my father that got me into birding at an early age. I have been birding for over 50 years and have birded in all 50 states and much of Canada. And I have always been smitten by the birding bug. I love to get outside and go find birds. Every trip out is an adventure!
In 1998, I zigzagged across the continent–traveling 130,000 miles while trying to hold down a full time job at a nuclear power plant–to try to see as many species of birds in one calendar year as possible. It was an incredible experience passing the 700-species mark—an achievement many birders aspire to in a lifetime. But there was competition. Two other birders, Sandy Komito and Al Levantin also did Big Years the same year as me and also broke the 700-mark. Our competitive quests are documented in the 2004 non fiction book, The Big Year, by Pulitzer Prize winning author Mark Obmascik. And unbelievably, Twentieth Century Fox made a full feature motion picture inspired by the book! It has A-list actors Jack Black, Steve Martin, and Owen Wilson and a really strong support cast. It was produced by Ben Stiller and directed by David Frankel (who also did Marley & Me and The Devil Wears Prada). Worldwide release date was October 14, 2011. It is available now on both DVD & Blu-ray as of January 31, 2012 and became available on both Netflix & Redbox on February 28, 2012.
I had the fortunate opportunity to be the Bird Consultant for the movie, The Big Year. It was filmed in spring & summer of 2010. I was on the set for 3 weeks with many of the actors and crew and got a chance to meet the stars, Jack Black, Steve Martin, and Owen Wilson. It was truly a treat to watch the movie being made and to have a part in the creation of a story for the silver screen.
I currently live in Sugarcreek in the heart of Amish Country in Northeast Ohio.