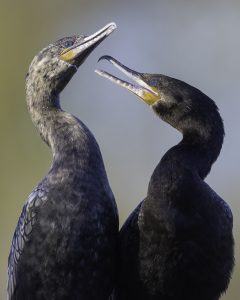 After this field trip, you will wonder why you waited so long to start photographing birds on the wing! The rookery at Smith Oaks offers endless opportunities for birds-in-flight photography from a multi-level platform reserved for us.
Ruth instructs and guides participants in the following topics, with the goal of helping to simplify the process of photographing birds in flight:
Review of camera and lens settings
Learn the right settings to take advantage of the technology
Create good flight photos with reminders about shutter speeds, ISO settings, f/stops, and more
Learn about other equipment that can help you improve at flight photography
Suggested Equipment: digital SLR or mirrorless camera with a telephoto lens of 300mm or greater for bird portraits, shorter lens for wider views and birds in flight, sturdy tripod (preferred) or monopod, camera bag/backpack to keep gear organized.
Driving directions to the meeting site will be emailed prior to the festival.
Bring: water, snacks, sunscreen, bug spray