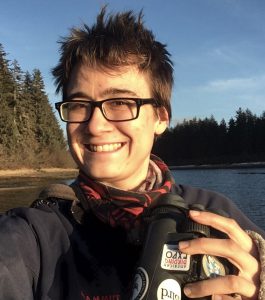 Have you ever wanted to practice nature journaling, but found it difficult to know how to start? Or maybe you already love drawing, but want to learn some new tips and tricks to enhance your practice? This nature journaling workshop is designed to break through the trepidation of the "white page" and get you journaling right away. We will learn simple but effective techniques to improve drawing and observation skills that can be easily practiced even alongside hectic daily schedules. Most importantly, this workshop is designed to convince you that drawing is fun and can be a practice to improve your skills as an artist AND as a birder. Birding and nature observation will be built into the workshop and will continue afterwards as we practice looking at the natural world with an artist's eye.
While this workshop is geared toward beginners, all skill levels are welcome! Please bring a hard sketchbook or a clipboard/paper and pencil/pen/eraser as we will be drawing in the field. Other basic art materials will be provided, but you are welcome to bring your own favorites. Please note that since we will be outdoors, you may also want to bring a small portable camp chair or towel to sit on depending on your comfort level.
This is a meet-at-site trip. Driving directions will be emailed prior to the trip.
Bring: water, snacks, sunscreen, bug spray