Galveston Birding and Nature Photo Festival
FledglingFest Events
Saturday & Sunday, April 18-19, 2020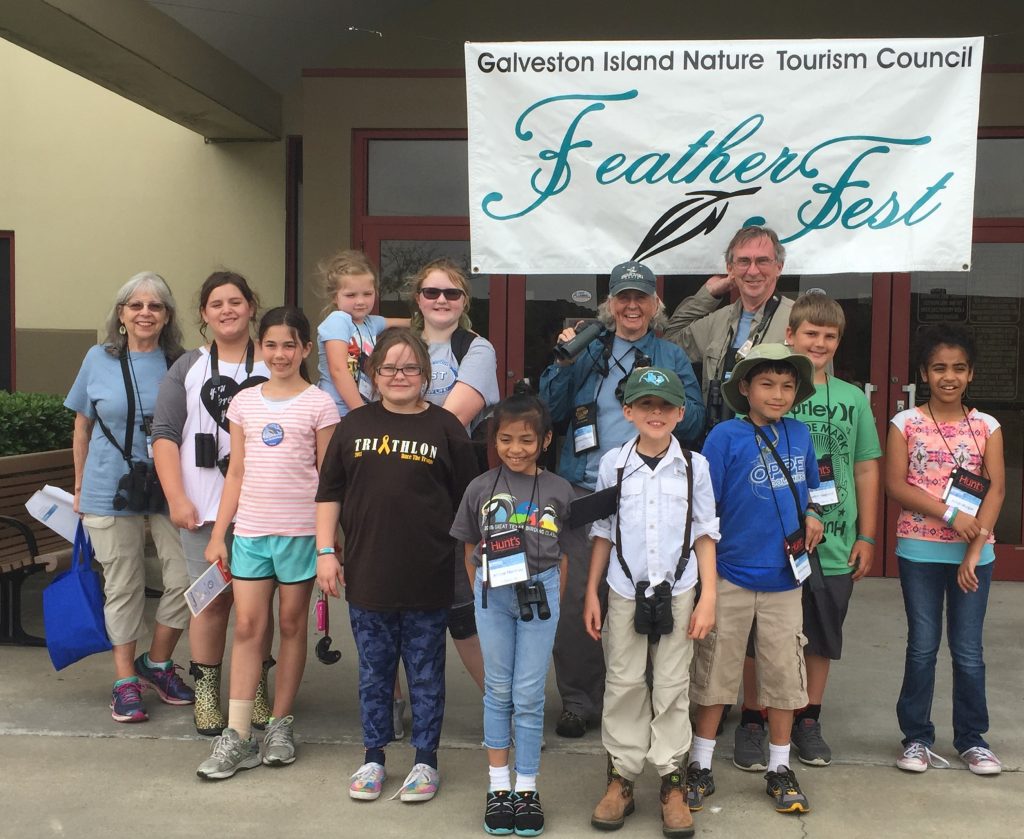 Welcome! Our FledglingFest events are designed specifically for kiddos (ages 6 & older) and their grown-ups! You can take part in one or more of the following events as part of your nature adventure and introduction to the world and wonders of birding.
PLEASE NOTE: You must be registered in order to be admitted on FledglingFest field trips. No infants are allowed and there are no exceptions. Only registered children (ages 6 & older) and adults can participate, however, for the FREE Birds of Prey Raptor Shows, ALL are welcome to attend regardless of age and you do not have to be registered.
On-Site Registration Hours During FeatherFest:
IMPORTANT !
FeatherFest Headquarters is located in the Island Community Center at 4700 Broadway.
Wednesday, April 15, 4:00pm-6:00pm
Thursday, April 16, 6:00am-5:30pm
Friday, April 17, 5:00am-5:30pm
Saturday, April 18, 5:00am-5:30pm
Sunday, April 19, 7:00am-9:30am