Galveston Birding and Nature Photo Festival
FeatherFest Free Programs
Saturday, April 23, 2022
Welcome! Our FeatherFest Free Track is designed to provide Galveston residents and FeatherFest registrants the opportunity to learn more about our local initiatives, flora and fauna! Enjoy these 1-hour workshops at FeatherFest headquarters.
PLEASE NOTE: You must be registered in order to be admitted to the Free workshops. There is a maximum of three free workshops per registrant allowed. Also, note the suggested minimum age for each workshop listed below. 
For Raptors Revealed,  ALL are welcome to attend regardless of age and you do not have to be registered.
Turtle Island Restoration Network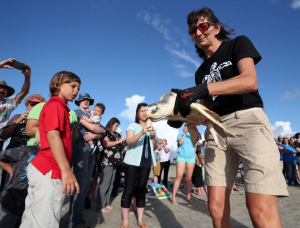 Presenter: Joanie Steinhaus
Date: Saturday, April 23
Time: 8:00am – 9:00am
Suggested Minimum Age: 10 
Explore Sea Turtle Conservation and Community Involvement with Turtle Island Restoration Network Gulf Program Director, Joanie Steinhaus. Five of the seven species of sea turtles that exist worldwide visit the Gulf of Mexico, the highly endangered Kemp's Ridley nests on Texas beaches. Come learn about these ancient reptiles, the serious threats they face and actions you can take to help them. Get involved!
Local Action, Global Impact: What Bird City Texas Is and Why You Should Care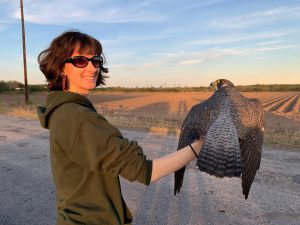 Presenter: Yvette Stewart
Date: Saturday, April 23
Time: 8:45am-9:45am
Suggested Minimum Age: 10

Audubon Texas and Texas Parks and Wildlife Department launched the Bird City Texas community conservation certification in 2019. The partners developed a rigorous program and are proud of the work Galveston did, and continues to do, in the name of conservation! In this talk, Yvette Stewart, Community Outreach Coordinator for Audubon Texas, will explain the program and highlight the work Galveston has undertaken to achieve the certification of Bird City Texas.
The Role of Audubon Wardens in Bird Conservation
Presenter: Dennis Jones
Date: Saturday, April 23
Times: 9:30am-10:30am
Suggested Minimum Age: 10

Join us for a historical tour and lively discussion by current Audubon warden, Dennis Jones. Texas has one of the most biodiverse yet threatened coastlines in the nation.  Stretching over 600 miles, much of the Texas coast is suffering from severe erosion, lack of freshwater inflows, and pollution. This rich ecoregion is the wintering grounds and stop over sites for over 98% of the long-distance migratory bird species in North America. The coast is also a stopping ground for the litter pollution carried through Texas's river system, meaning many of the conservation issues on the coast are at the mercy of the choices made by those across the Lone Star State.
For 88 years Audubon Texas's coastal wardens have been safeguarding the magnificent birds that live, breed, and nest on 80 islands on the Texas Gulf Coast. Wardens protect the birds—and keep the islands, which are constantly scoured by waves and currents, from washing away. In a sense the pelicans, egrets, herons, and spoonbills are paying rent—and the wardens are the building supers. The wardens are the eyes and ears of the whole conservation community.
Dennis spent 30 years working for Texas Parks & Wildlife as a Park Naturalist, Resource Manager, Park Superintendent, Park Historian, and Regional Interpretive Specialist. After retirement from government service, he became a Coastal Warden for Audubon Texas and continues in that position today. Through his, and many others efforts, the nesting grounds of North Deer Island in West Bay are thriving.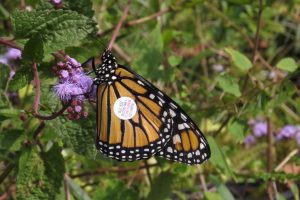 Presenter: Christine Anastas 
Date: Saturday, April 23
Time: 10:15am – 11:15am
Suggested Minimum Age: 10

Christine is both a Galveston Master Gardener and Galveston Bay Area Master Naturalist with a long love for monarch butterflies and monarch community science projects.
In this workshop you will explore the monarch life cycle, migration, conservation status, and native milkweed. There will also be an update on the latest monarch science with special emphasis on the Gulf Coast's role in the complex monarch migration journey.
Raptor Basics For Families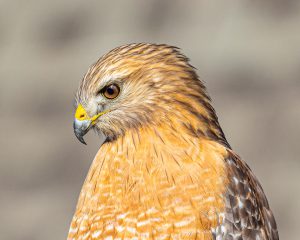 Presenter: Emmalie Hazen
Date: Saturday, April 23
Time: 11:00am-12:00pm
Suggested Minimum Age: 6

The Galveston/Bay Area contains a great variety of both local and migratory birds. In this program, attendees lean about a group of birds called raptors that live in the Galveston/Bay Area. Acquire easy techniques to quickly identify the raptors while at home or on the go. Bring the family for a fun and interactive experience.
Photo by Mark Doing
GEMS of the Gulf and Interesting Finds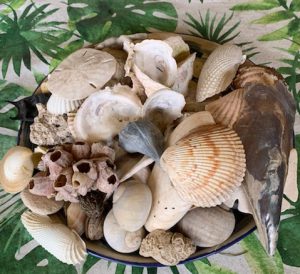 Presenter: Sara Snell 
Date: Saturday, April 23
Time: 11:45am – 12:45pm
Suggested Minimum Age: 10

Sara has been a member of the Galveston Bay Area Chapter-Texas Master Naturalist since 2004.  She has led many a school field trip and beach walks at Galveston Island State Part and loves to share her knowledge and love of our local ecosystems.
The goal of this session is to:
HAVE FUN
Gain an overview of the Gulf and Galveston Bay
Familiarize the participants with the top 10 shells found on our Galveston County beaches and bay shores
Gain an appreciation for other interesting finds while beach combing.
The Future of Sea Turtle Conservation in the Upper Texas Coast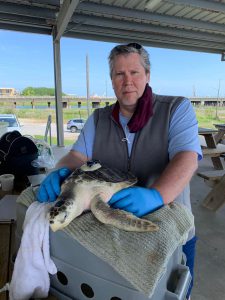 Presenter: Dr. Christopher Marshall
Date: Saturday, April 23
Times: 2:30pm-3:30pm
Suggested Minimum Age: 10
Dr. Christopher Marshall is the Director of the Gulf Center for Sea Turtle Research. He brings over 3 decades of sea turtle research to the upper Texas coast and has created the Center to address the data gaps and research needs to conserve sea turtles in Texas, the western Gulf and throughout the Gulf of Mexico. The Center also has three conservation programs including the Sea Aggie Sea Turtle Patrol, Rescue and Recovery of sea turtles and a sea turtle Rehabilitation Hospital. Come learn about the Gulf Center for Sea Turtle Research and ways you can help save sea turtles.
Backyard Birding with Kyle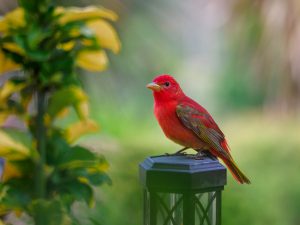 Presenter: Kyle O'Haver
Date: Saturday, April 23
Time: 4:00pm-5:00pm
Suggested Minimum Age: 10

Want to improve your birding skills and support of birds? The best place to start is in your own backyard.
This Backyard Birding Workshop will teach you about improving your basic birding skills and your backyard habitat. We will discuss the 4 key components of your backyard habitat, tools of birding, and how to improve your birding skills. It is all on a intro level with basic concepts and to introduce new people to birding, or help longtime bird watchers make some improvements.
Photo by Dominick Sasser
Date/Time: Friday, April 22, 1:30 PM and Saturday, April 23, 10:00 AM and 1:00 PM
Where: Patio outside of Cafe in the Park at the Moody Gardens Hotel
Field Expert: Kevin Gaines, SkyKing Falconry
Suggested Minimum Age: All Ages Welcome! 
Want to see even more birds? Everyone is invited to come see amazing live birds of prey soaring right above you in all their majesty at festival headquarters.
Kids and their grown-ups will be enthralled by this exciting, free-flight presentation of raptors demonstrating their hunting styles. Learn about the natural history of these incredible birds and their unique traits and abilities. The show includes hawks, owls, falcons, vultures and other raptors!
The raptors in this program are trained and cared for by Kevin Gaines and the Sky Kings Falconry team, which are dedicated to education and wildlife preservation. Click here to learn more about Sky Kings Falconry.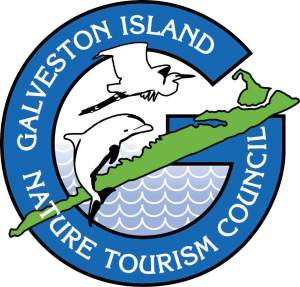 For Further Information
Email: FeatherFest@gintc.org
FeatherFest Phone: 832.459.5533
Nature Tourism Info: 409.789.8125
Mail: Galveston FeatherFest, P.O. Box 1468
Galveston, TX 77553-1468
FeatherFest is a project of the Galveston Island Nature Tourism Council which supports nature tourism and education, and promotes the value of area natural habitats.
www.GalvestonNatureTourism.org