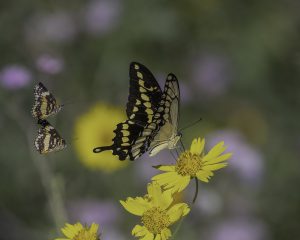 Join Ruth Hoyt for this indoor session, where she presents her program and demonstrates how she processes raw photographs from digital cameras.
Advanced technology has provided photographers with tools that make digital photographs easier to manage, process, and share. With more than 30 years' experience and a long history of using film cameras, Ruth makes every effort to perfect her settings before making an exposure, but sometimes "life happens" and adjustments need to be made after capturing an image.
Suggested Equipment: this is an indoor program, so no special equipment is needed. Ruth provides a handout, so you don't even need to bring a notebook for taking notes.