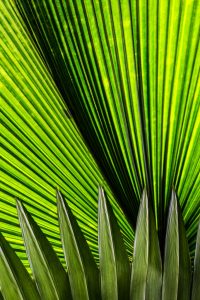 Although we've offered this workshop in the past in the classroom, for FeatherFest 2023, we're taking it into the field to the Moody Gardens' Rainforest Pyramid!
Are you baffled by flash? Unsure of when, how or why to use flash, or overwhelmed by the technical aspects?
Join Sean Fitzgerald for a comprehensive on site workshop on using flash and supplemental light in your nature photography.
In this 2.5 hour information-packed session, participants will learn about:
Different kinds of light and how to modify the light to get what you want
How to use light diffusion and light reflectors to subtly change the quality of light
How to use your flash and when to use it on both Manual and TTL modes
How to vary the intensity, combine flash with ambient light and use just flash
Ways to soften flash using simple modifiers, and project your flash for distance using fresnel lenses
Various options for taking your flash off camera, and even using multiple flashes easily
Exciting ways to use LED light panels and even flashlights to light up your scene
The use of flash and supplemental light for a wide range of nature photo situations, including flowers and plants, insects, animals, people, birds, night photography, and much more.
Sean will demonstrate many of these techniques, leaving plenty of time for Q&A and hands on help.
Suggested Equipment:  A tripod with a range of lenses is recommended as we will be able to shoot plants with wide angle lenses to birds or other more distance animals with a longer lens. Bring any flash equipment you may have, including radio triggers or off camera shoe cords. You may also bring any reflectors, diffusers or LED lights if you already have them. If not, we will have some extras to play with and share as we set up some shots together.
This is a meet-at-site trip. Driving directions will be emailed prior to the trip.
Cost of this activity includes admission fee to the the Moody Gardens Rainforest Pyramid.