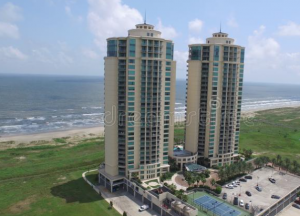 Join Kathy Adams Clark on 24th floor balconies of a private home in one of the Palisade Palms Towers to photograph flying pelicans at eye level as they fly in formation along the coast. We will also shoot gulf and shoreline landscapes plus abstract seascapes from this unique bird's-eye perspective. And as the sun sets, we might have a great chance to shoot Galveston cityscapes, too!  From these vantage points, you'll also have views of the lagoons on the East End and the Galveston harbor. This is a unique opportunity and sure to be a lot of fun!
Suggested equipment: DSLR or Mirrorless camera, zoom lens in the 70mm to 400mm range, tripod, wide angle lens for landscapes, medium telephoto in the 70mm to 200mm might be helpful, camera bag to keep things organized.
Bring: water, bug spray
This is a meet-at-site trip. Driving directions will be emailed prior to the trip.